Active or Passive? It doesn't matter.
The battle between stock-picking active and index-based passive management has been raging for years.
We believe whether it's active or passive, it doesn't matter.
Here's why:
The discussion prioritizes relative performance over absolute performance.
Neither side of the argument addresses systematic risk.
Since systematic risk is one of the biggest threats to an investor's wealth, we believe that arguing for whether one is passive or active is futile.
The white paper discusses this in more depth and compares the linear regression analysis of passive, active, and combination funds to see how they really stack up against each other so you can see it for yourself.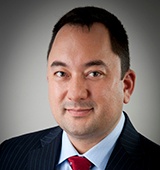 Marc Odo, CFA®, CAIA®, CIPM®, CFP®
Client Portfolio Manager
Marc Odo is responsible for helping clients and prospects gain a detailed understanding of Swan's Defined Risk Strategy, including how it fits into an overall investment strategy. His responsibilities also include producing most of Swan's thought leadership content.
Fill out the form to download the white paper.