Do investors understand the math that drives successful investment returns?
Investors often let emotions drive their decisions around investing. That's where you come in.
Helping investors understand how cold, rational math is often the key driver to long-term investing success may help them stick to the financial plans you build for them.
This white paper
focuses on four core, interconnected mathematical principles that are instrumental to achieving better investment results over time:
The importance and power of compounding
The value of avoiding large losses
The importance of variance drain
The importance of a non-normal distribution of returns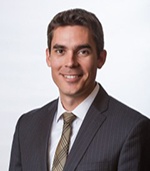 Micah Wakefield, CAIA
Portfolio Manager, Director of Research & Product Development
Micah Wakefield, CAIA® is the portfolio manager of the Swan Defined Risk Diversified Fund, LP, directs Swan Overlay programs, helps oversee underlying investments for DRS, daily risk assessment and position review. He also leads research and development of strategies and products at Swan leveraging an extensive track record in portfolio management, trading, analysis, and business management. Micah frequently contributes to the authorship of our thought leadership material.
Fill out the form to download the white paper.